Heat Resistance High Quality 0.4mm thick Modern Classical Tile in Philippines
Product Detail
Product Tags
The Introduction of Stone Modern Classical Tile
1.What is stone Modern Classical Tile?
Stone coated metal Modern Classical Tile use aluminum-zinc plated steel sheet (also call galvalume steel and PPGL) as the substrate, covered by natural stone chips and acrylic resin glue. The weight is only 1/6 of the traditional tile and it is easy to install.
Because the warranty of stone coated roof tile could be up to 50 years and the design are modern, so more and more countries choose it as a preferred roofing material, such as the USA, Canada, Indonesia, Sri Lanka, South of Korea, Nigeria, Kenya and so on.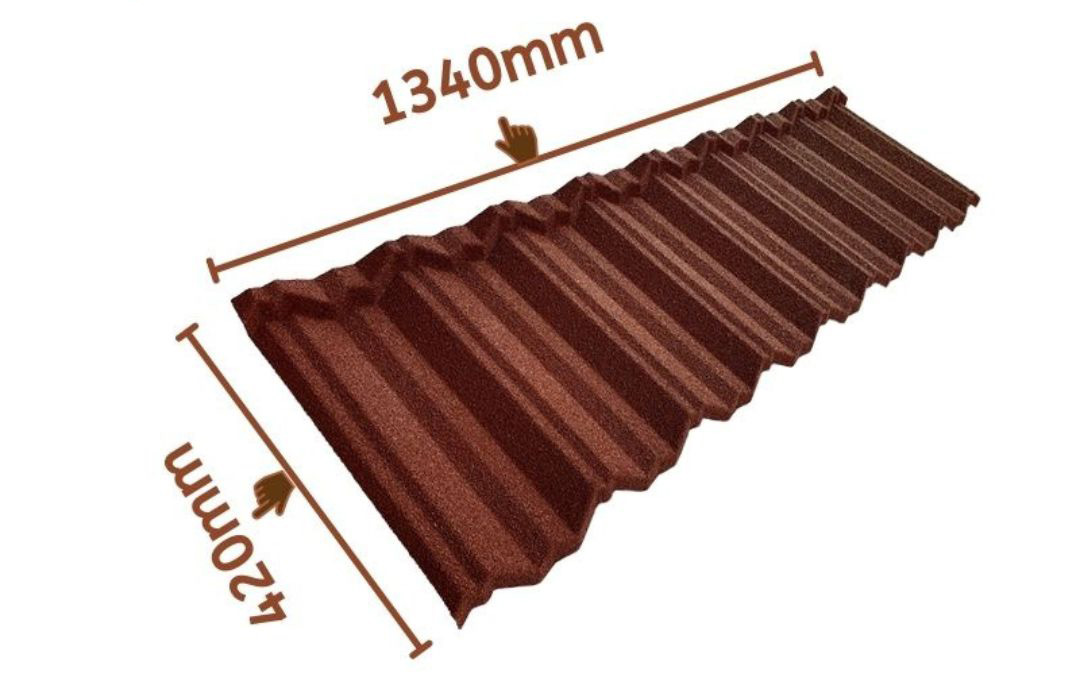 | | |
| --- | --- |
| Product  Name | Modern Classical Tile |
| Materials | Galvalume steel(Aluminum Zinc plated steel sheet=PPGL),Natural stone chip,Acrylic resin glue |
| Color | 16 different color available |
| Tile Size | 1340x420mm |
| Effect Size | 1290x375mm |
| Thickness | 0.35mm,0.40mm,0.45mm,0.50mm,0.55mm |
| Weight | 2.35-3.20kgs/pc |
| Coverage | 0.45sq.m./pc, |
| Certificate | SONCAP, ISO9001,BV |
| Used | Residential roof,Apartment |
| | | |
| --- | --- | --- |
| 1 | Acrylic glaze | Clear acrylic resin coating in a semi gloss finish |
| 2 | Granules of natural stone | Provide excellent surface coverage and protection in a wide range of attractive colors |
| 3 | Acrylic resin | A tough opaque acrylic resin base coat containing additive restraint to biological growths such as algae and lichen |
| 4 | Epoxy primer | Enhance Corrosin resistance and adhesion |
| 5 | Aluminum zinc | Galvalume-Maximize corrossion resistance of steel |
| 6 | Steel | Base board |
| 7 | Aluminum zinc | Galvalume-Maximize corrossion resistance of steel |
| 8 | Polyester | Anti-finger pressing |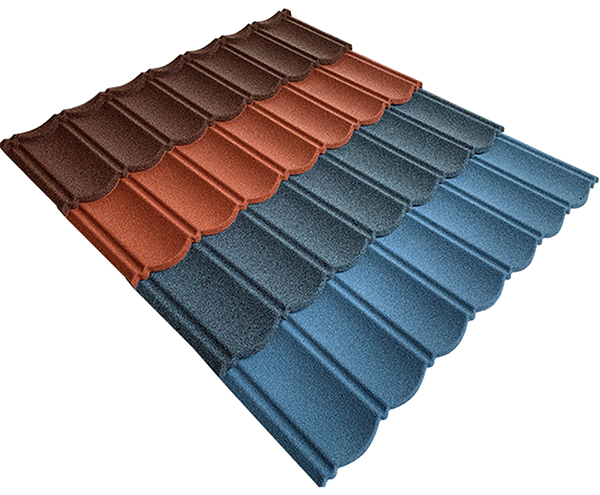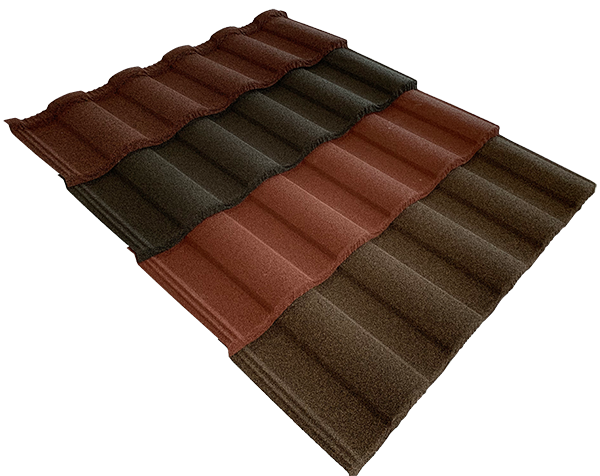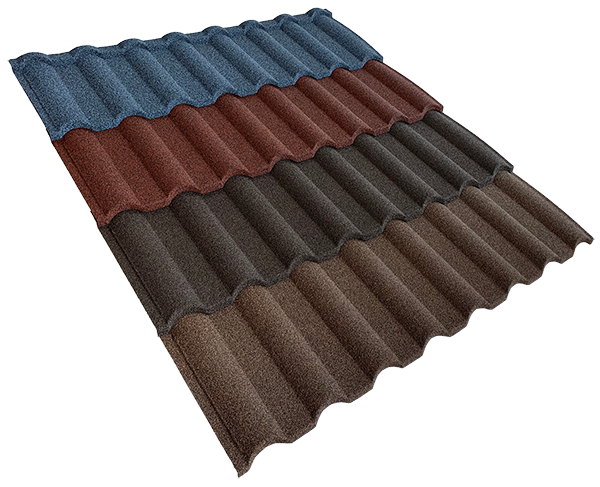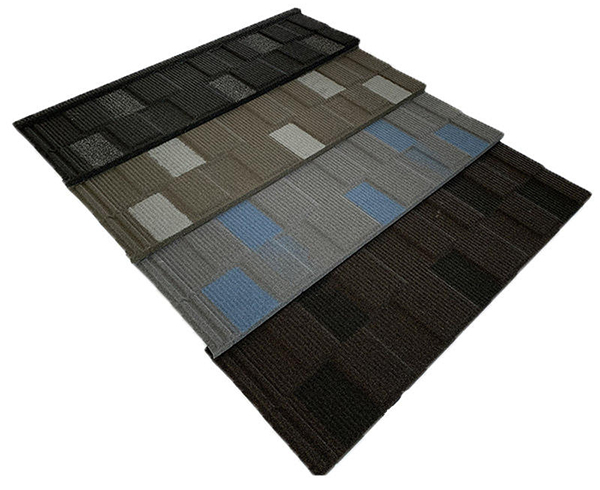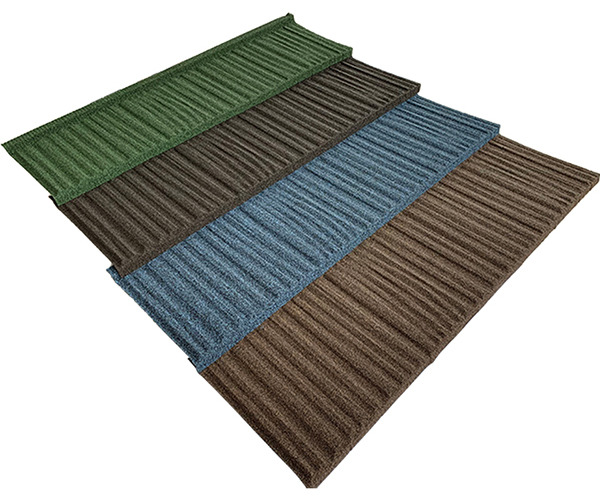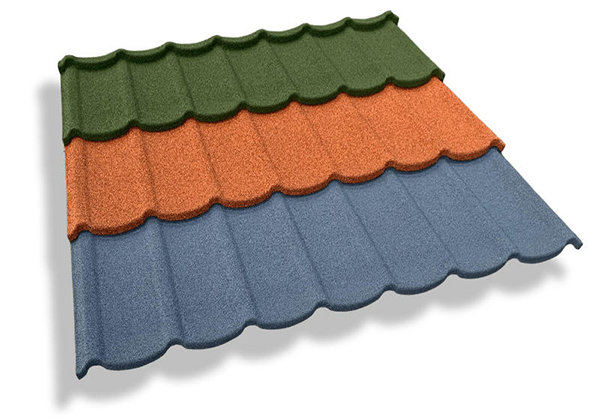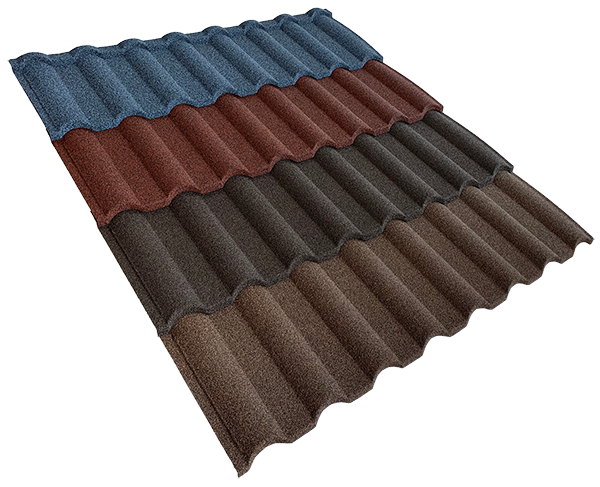 1.Shingle Design- STONE COATED METAL ROOFING TILES
If you like the appearance of asphalt shingles but with better performance,high durability and awesome strength then you should consider the shingle tiles. Our shingle tiles are three times lighter than asphalt shingles and therefore do not require extra trusses on the frame. Talk about raising the value of your home while keeping costs at a minimum.The shingle tiles are also known for adding vigor and lots of beauty to your roof especially when you choose the two tone color patterns. You can also choose from a wide range of single bold or neutral colors in the shingle profile. Our shingle tiles are quite easy to install with concealed fastening that ensures the roof is watertight. The shingles despite having some distinct ridges are made to properly interlock to keep weather elements out and resist wind lifting.
2.CLASSIC DESIGN - STONE COATED METAL ROOFING TILES
Offering a simple and gentle look, our classic profile is highly preferred. This profile adds modern beauty, grandeur and elegance to your roof. The classic tiles are available in a wide range of bright or natural colors to suit your preferences. They are suitable for use on all types of architectural designs from traditional homes to modern architectural styles.
If you are unable to decide between the different available tiles, go with the classic. You will enjoy how much your roof will
stand out with distinct curves and valleys enhancing the appearance and allowing easy water flow from the roof. The classic tiles interlock with ease giving you a watertight roof without leak problems.
3.Roman Design- STONE COATED METAL ROOFING TILES
Exquisitely replicating the vivid level of detail and dimension of Old-World Italian clay tiles, BFS Roman Tiles brings durable beauty and the luxurious appeal without the deficiencies of clay which cracks easily and is vulnerable to hail and storm debris impact.
4.SHAKE DESIGN- STONE COATED METAL ROOFING TILES
The distinctive shadow lines of cedar shake provide a rich, thick, and heavy appearance that compliments any home. Shake design provides this sophisticated design element without the ongoing maintenance or environmental shortcomings of conventional shake. They are available in 12 main tile styles: Bond, Shake, Shingle, Rainbow/Roman, Milano, Deep Milano/Golan, Modern classical, , Interlocking Shingle, Interlock Flat, Heritage, Tudor, Long Span Roofing sheet. More over 15 colors to match any style of home or business .
Colorful And Unique Design 15 colors and more innovative customomized color, classic or modern, it's on your choice.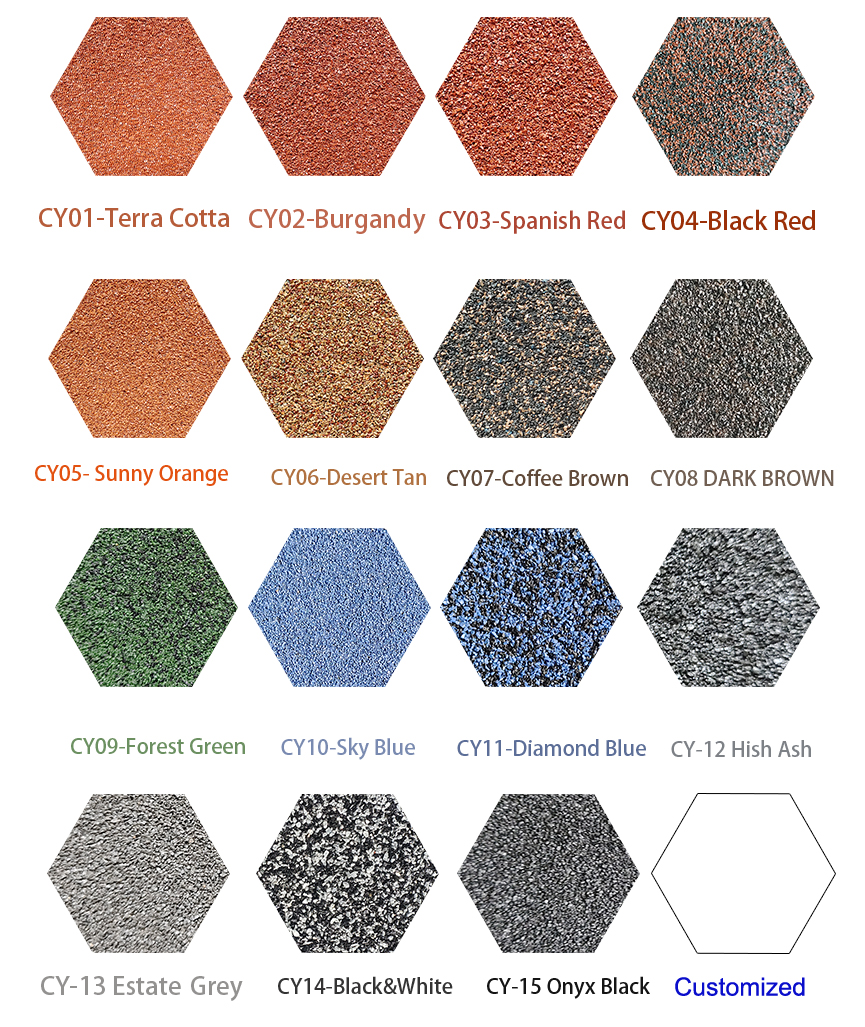 Stone Coated Roofing Sheet Accessories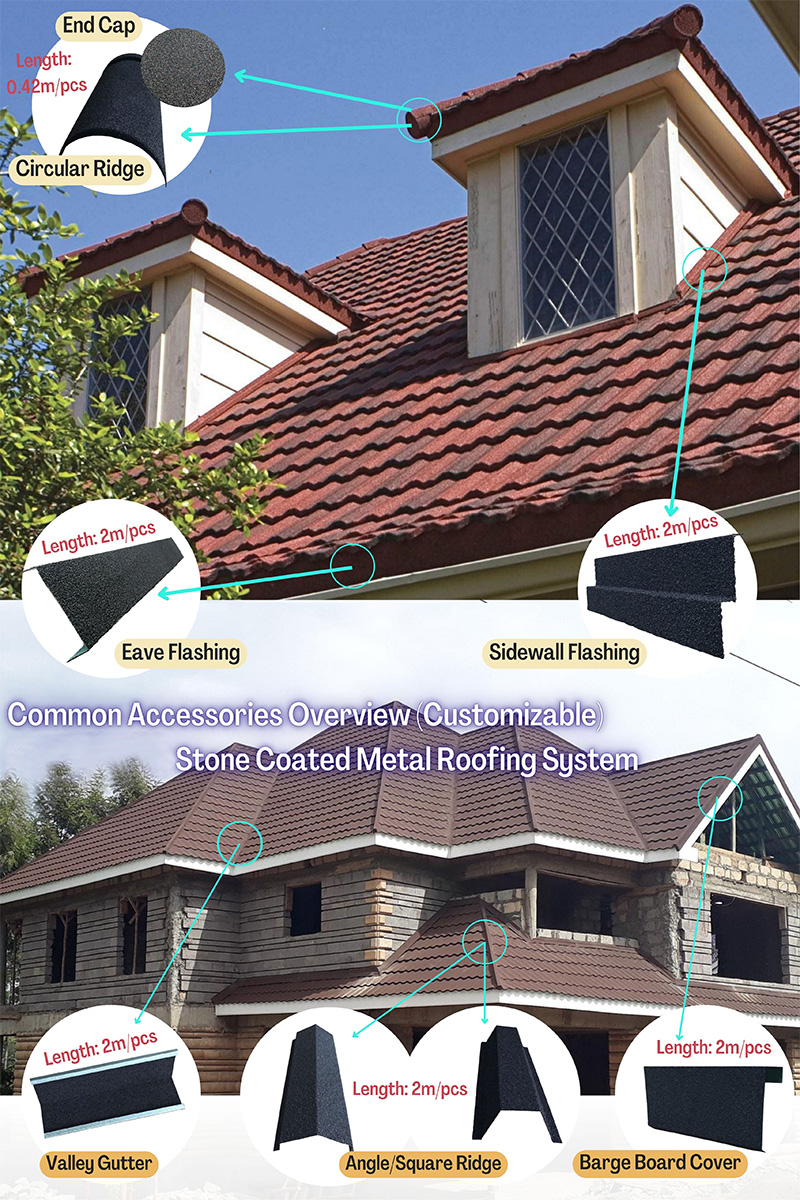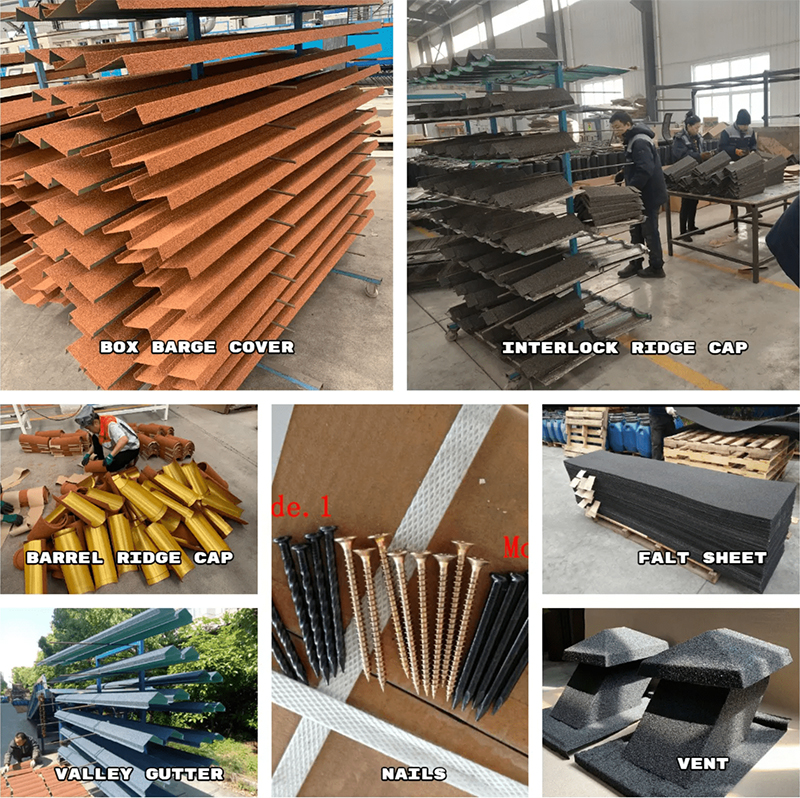 Why BFS stone coated metal Modern Classical Tile?
Super Long Lifespan 30-50years lifespan warranty even longer, it maybe your latest roof covering materials.
1.Qualified Gavalume Steel
All BFS stone coated roofing sheet are make by galvalume steel (Aluminum Zinc coated steel sheet=PPGL) which have shown in tests to last 6-9 times longer than ordinary galvanised steel(Zinc plated steel=PPGI) roofing material.
BFS stone coated roofing sheet offer 50 Years Warranty.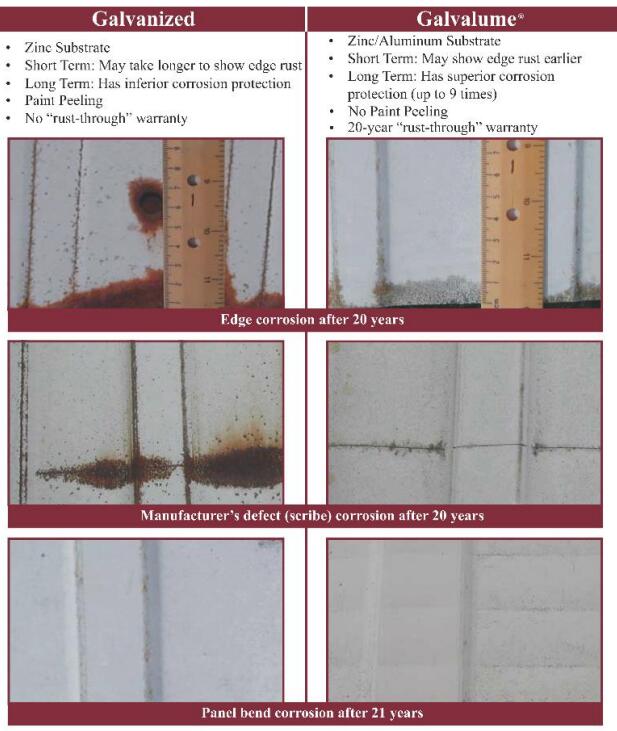 3.High Quality Natural Stone Chip
BFS roofing tile are coated with CARLAC (CL) natural stone chips which be taken from quarries in French which also supply the stone chips to the factory for stone coated roof tile in Singaport, South of Korea and USAranula have excellent performance for weather resistance and against the extreme UV.It could guarantee 100% fadeless.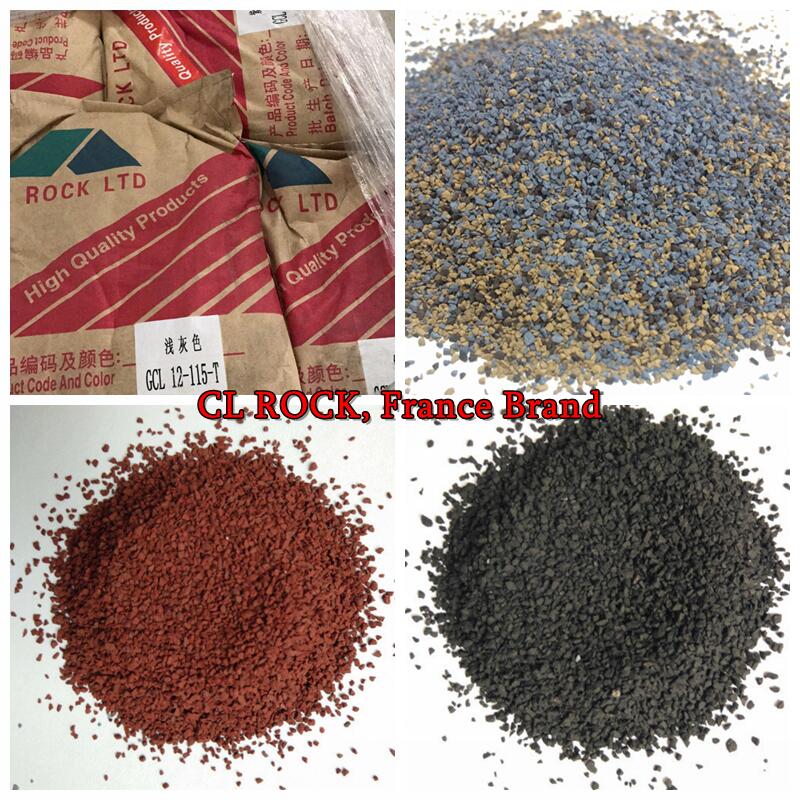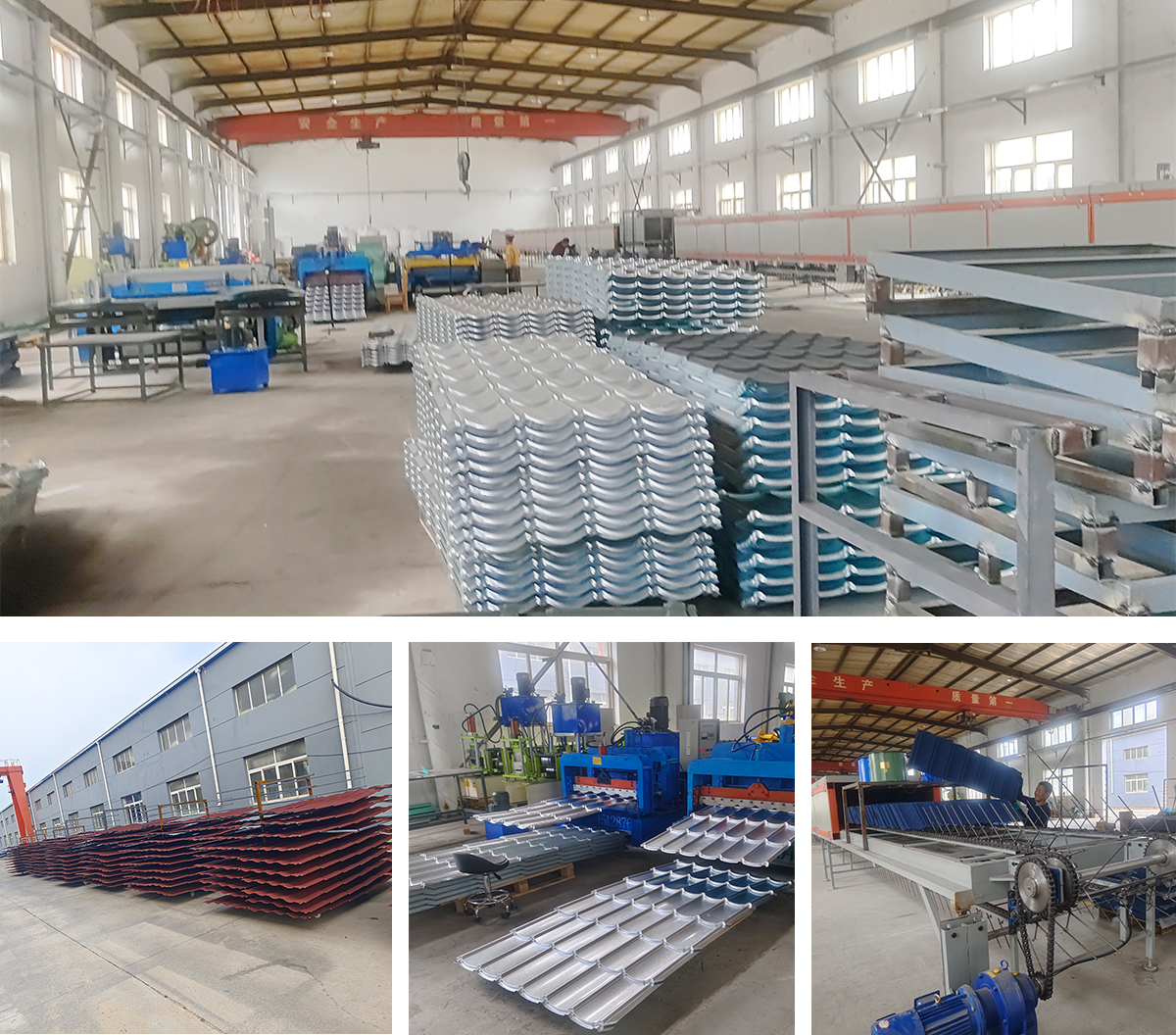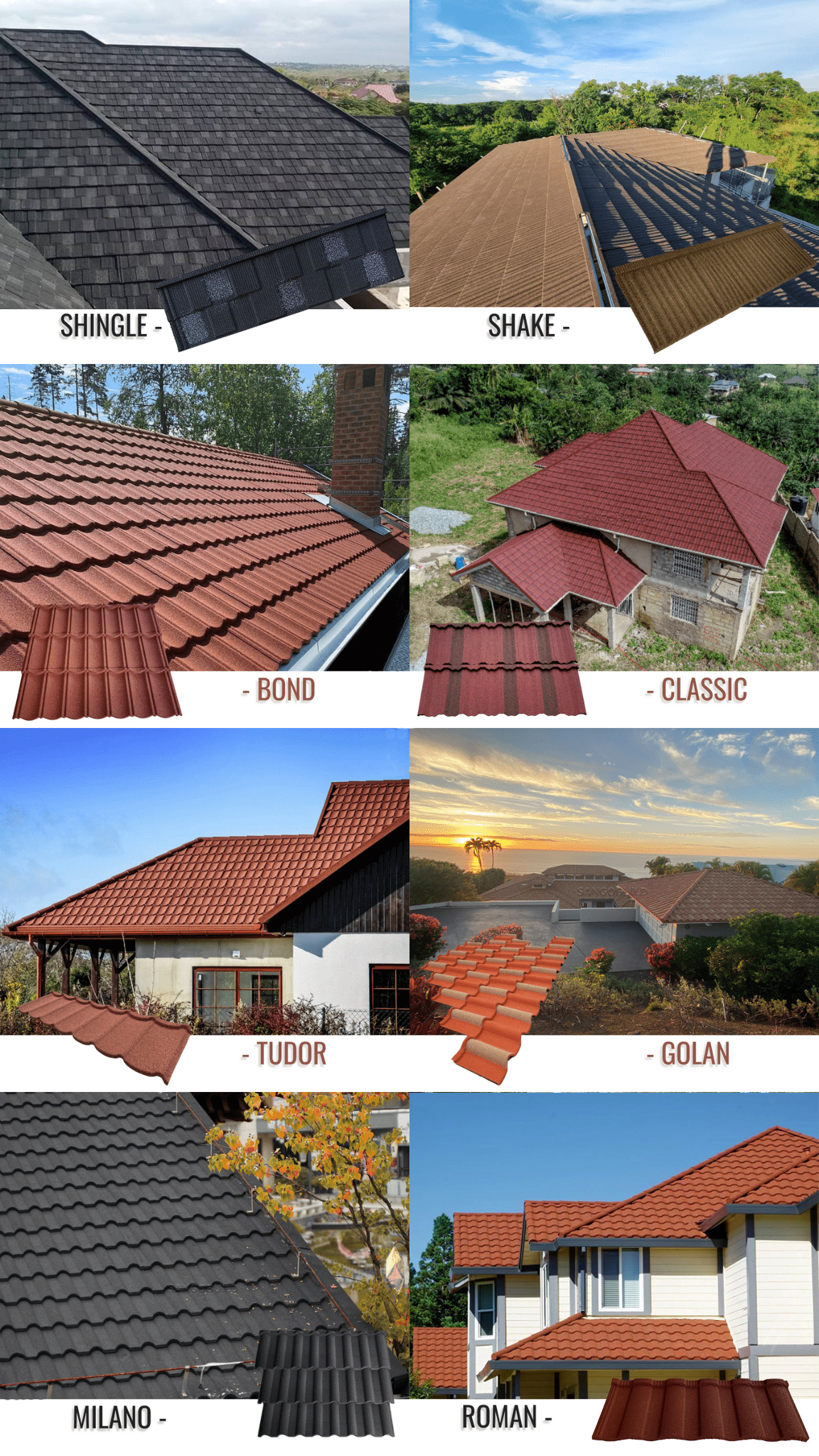 Packing Details: 20FT Container is the best way to loading stone coated roofing sheets because it made by aluminum zinc steel.
Depends on steel thickness, 8000-12000pieces per 20ft container.
400-600pcs/pallet, with plastic wrapping film+fumigated wooden pallet.
Delivery Details :7-15 days after receiving the deposit and confirming the details.
We have regular packing and also accept customer custom packing. It's up to your requirement.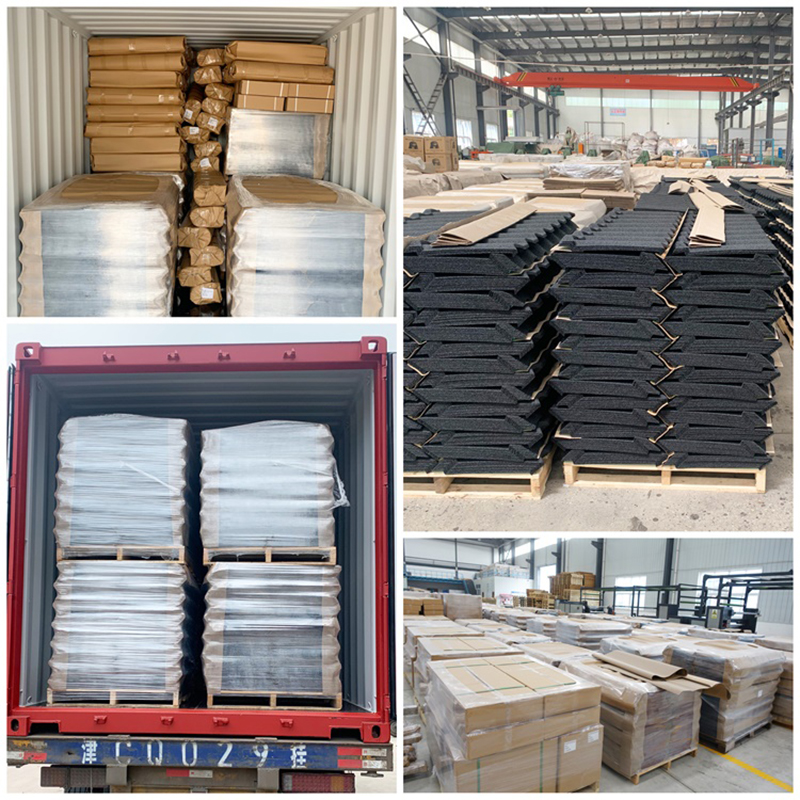 FAQ
Q: Are metal roofs noisy?
A: No, the stone coated steel design deadens the sound of the rain and even hail unlike a non-stone coated metal roof.
Q: Is a metal roof hotter in the summer and colder in the winter?
A: No, many customers report a reduction in energy costs during summer and winter months. Also, the BFS roof can be installed over an existing roof, providing additional insulation from temperature extremes.
Q: Is a metal roof dangerous in weather with lightning?
A: No, metal roofing is both an electrical conductor, and a noncombustible material.
Q: Can I walk on my BFS roof?
A: Absolutely, BFS roofs are made of steel and designed to withstand the weight of people walking on them.
Q: Is a BFS Roofing System more expensive?
A: BFS roof offers more value for your money. With a minimum 50 year life expectancy, you would have to purchase and install 2-1/2 shingle roofs for the cost of one BFS roof. Like most products you buy, "you get what you pay for." BFS roof offers more for your money. BFS is also quite durable because the aluminum-zinc alloy coated steel enhances the superior weathering and corrosion resistance of each roofing panel.
Q: Does granule size matter in the longevity of the product?
A: Deterioration of the coating takes place when there is exposed, uncovered basecoat; granule size- smaller or larger- does not
ensure better coverage.
Q: Is a metal roof only for commercial buildings?
A: No, BFS's product profiles and attractive ceramic stone granules do not resemble the standing seam roofs of the commercial industry; they add value and curb appeal to any roofing installation.
Q: Why choose BFS as your final supplier?
We offer one-stop purchasing for your roofing materials, we not only supply you stone coated metal roofing tile, but the rain gutter system as well. Saving your time and get the best guarantee for your roof.
---
---
Write your message here and send it to us