Heat Resistance Insulated Lightweight roofing shingles and tiles For Free Samples
Product Detail
Product Tags
The Introduction of Stone Coated Steel metalroofing shingles and tiles
Product Name
Stone Coated Steel metal roofing shingles and tiles
Raw Materials
Alu-Zinc PPGL Galvalume Steel Plate, sintered Stone Chips ( 20 years no color fading), acrylic Glue
Color
21 popular color options (single/mixing colors);

more vibrant beautiful colors can be customized

Tile Size
1340x420mm
Effective Size
1290x375mm
Thickness
0.30mm-0.50mm
Weight
2.65-3.3kgs/pc
Coverage Area
0.48m2
Tiles/Sq.m.
2

.08

pcs
Certificate
ISO9001, SONCAP, COC, CO, SGS, UL and etc.
Used
Residential, Commercial construction roof, all flat roofs, etc.
Packing
450-650 pcs/pallet, 9000-13000pcs/20ft container loads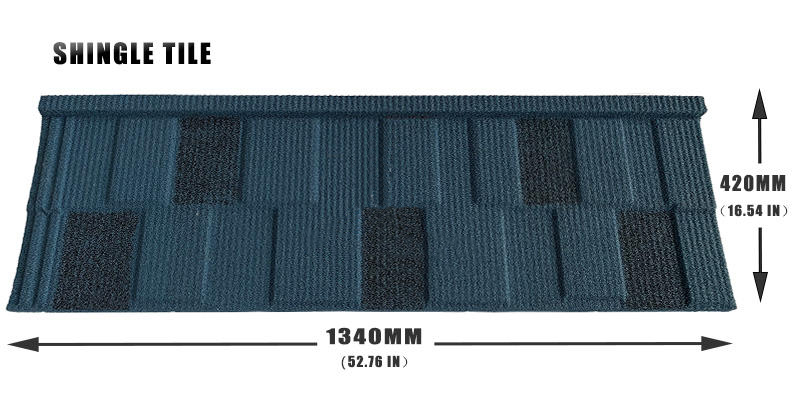 BFS Stone Coated Metal Roof Tile  What is the stone coated metal roof tile?
shingles stone coated roofing sheets is made from galvalume steel and then coated with stone chips and attached to the steel with an acrylic film. The result is a more durable roof that still retains the
aesthetic advantages of high end roofing such as classical or shingle tile.Stone coated steel roof is considered by many to be the most durable and long lasting of all metal roofs, which are also
energy efficient and extremely environmentally friendly.

Avaiable Colors of roofing shingles and tiles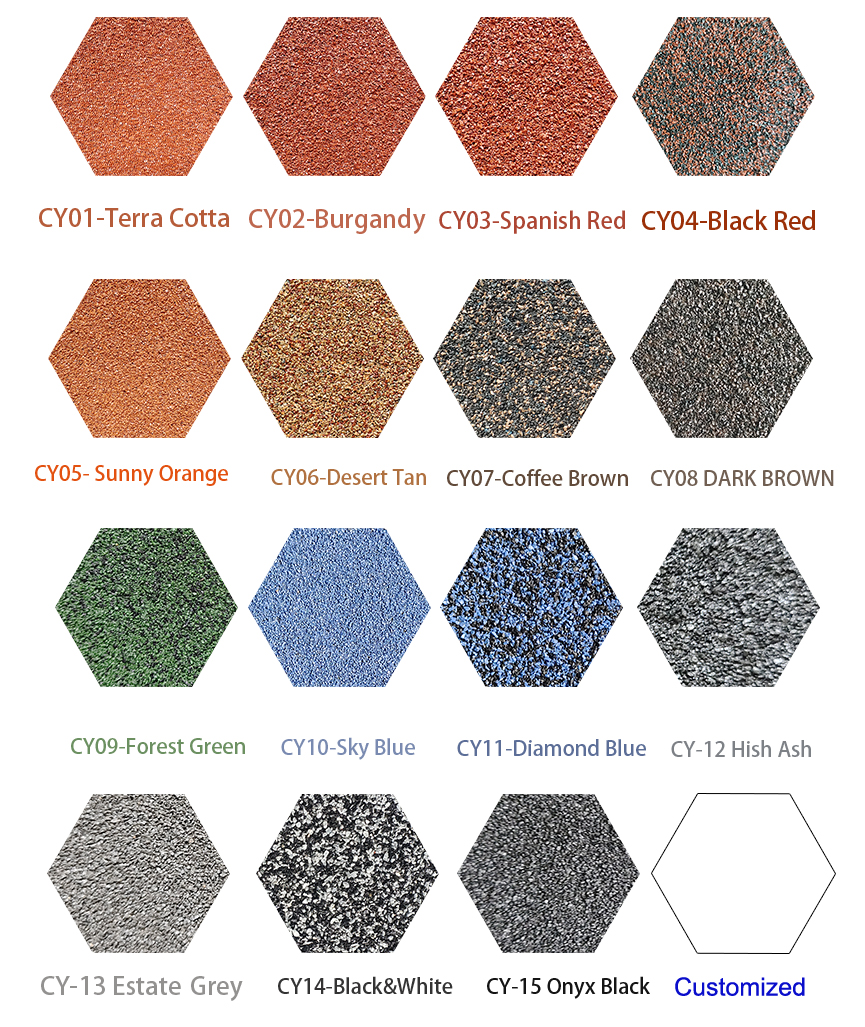 All kinds type of Stone Coated Steel roofing shingles and tiles
The latest product shingles stone coated roofing sheets. Stone coated metal roofing is combined with the look of tile, shake or shingle, or other types to give a strong, durable roof along with fantastic good looks. Whatever the style of your home or
property, you will likely be able to find a metal roofing product to match your needs.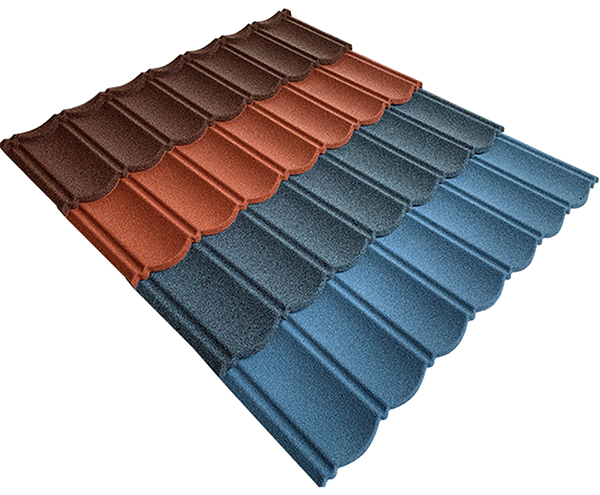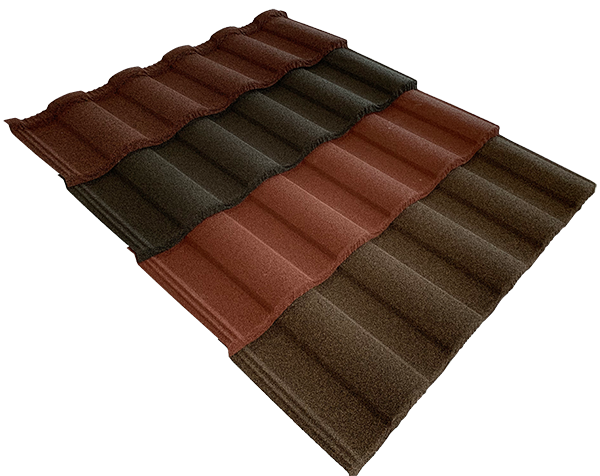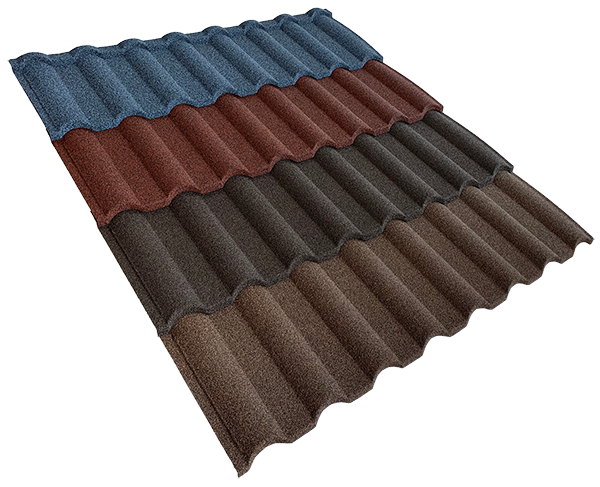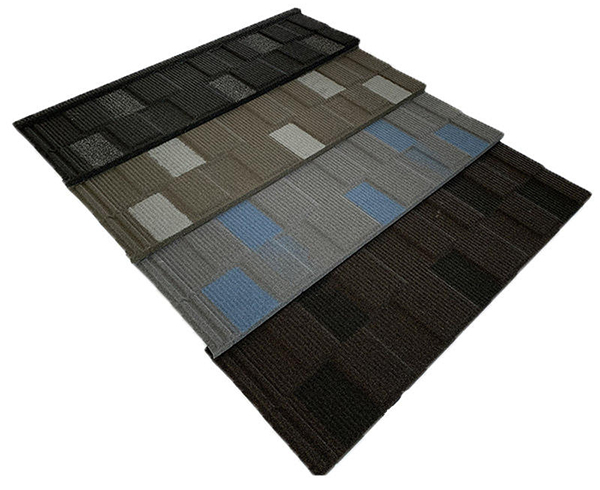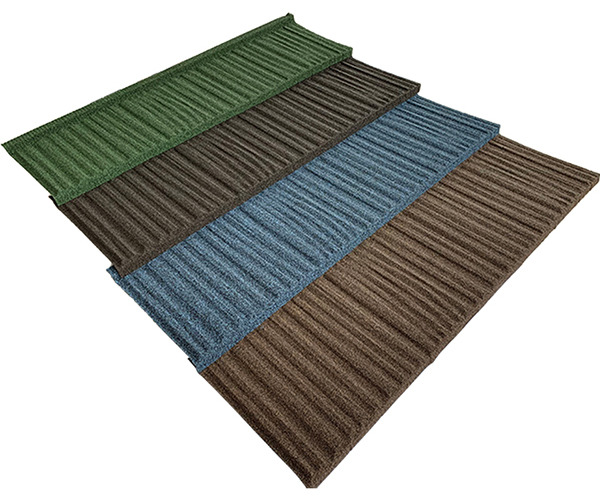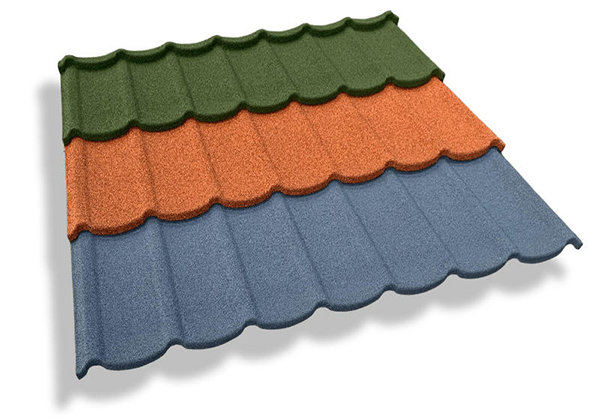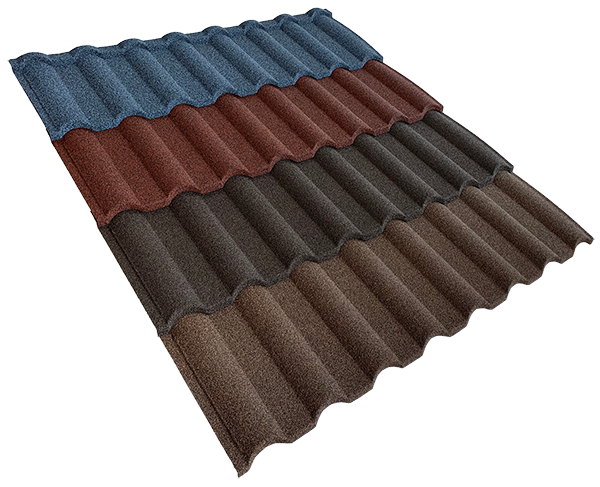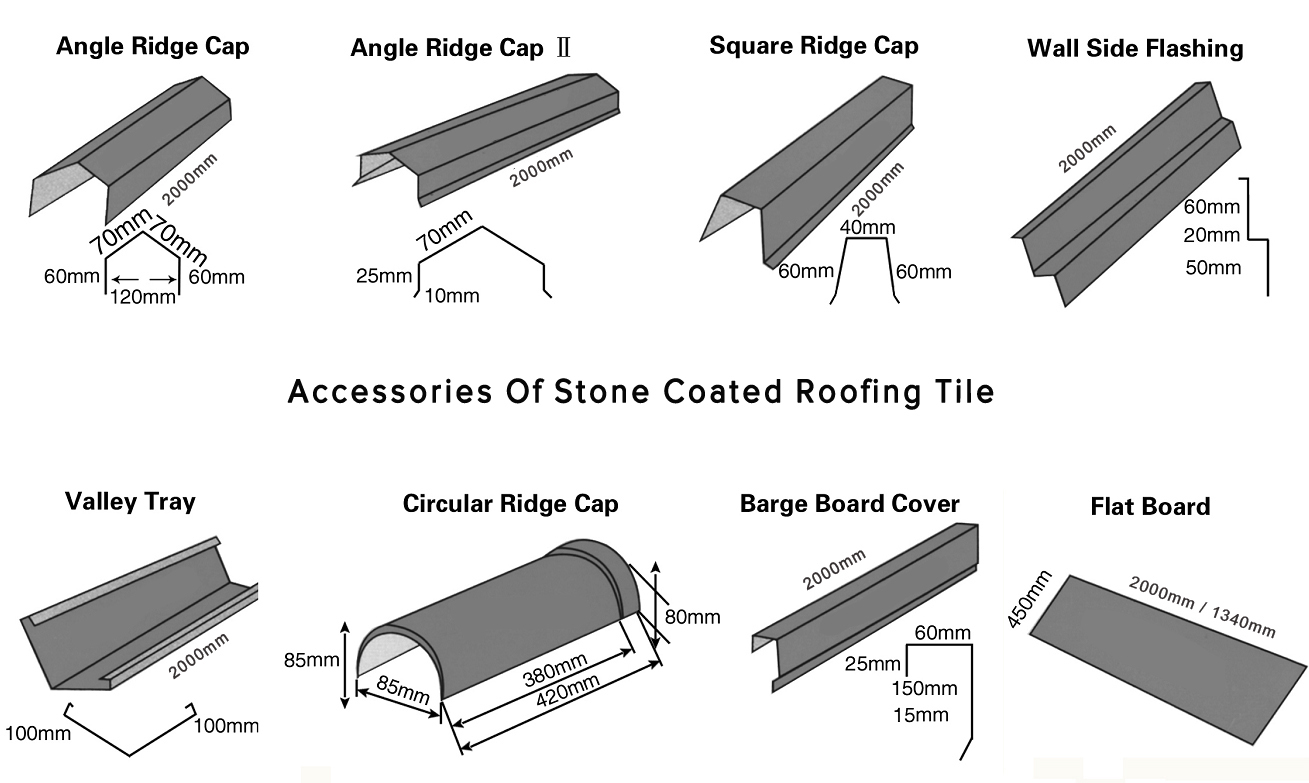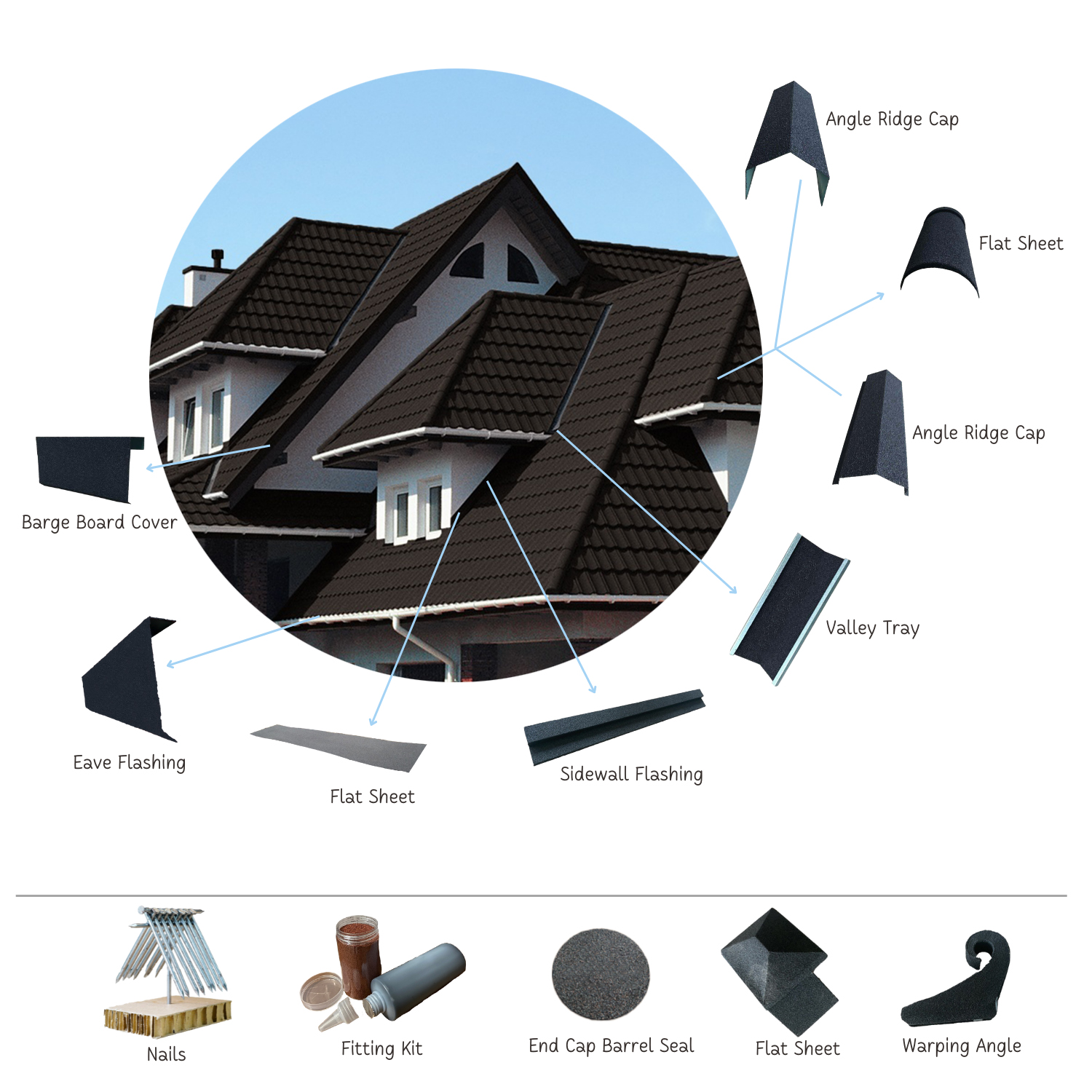 20FT Container is the best way to loading stone coated roofing sheets because it made by aluminum zinc steel.
Depends on steel thickness, 8000-12000pieces per 20ft container.
4000-6000square meters per 20ft container.
7-15days delivery time.
We have regular packing and also accept customer custom packing. It's up to your requirement.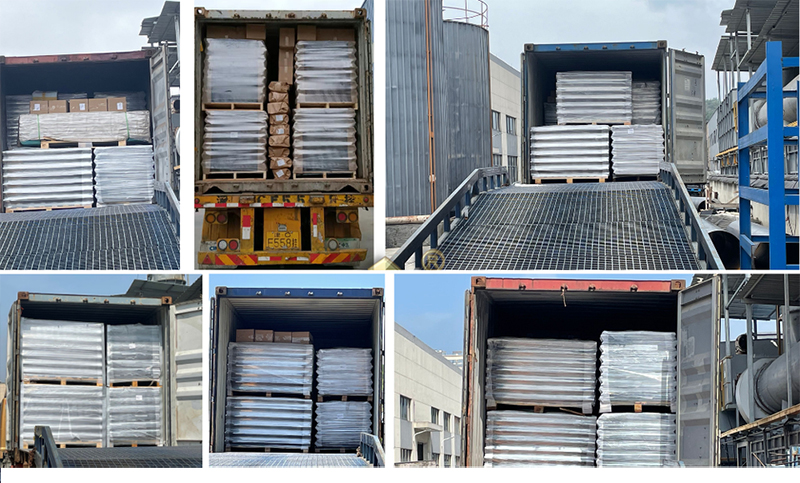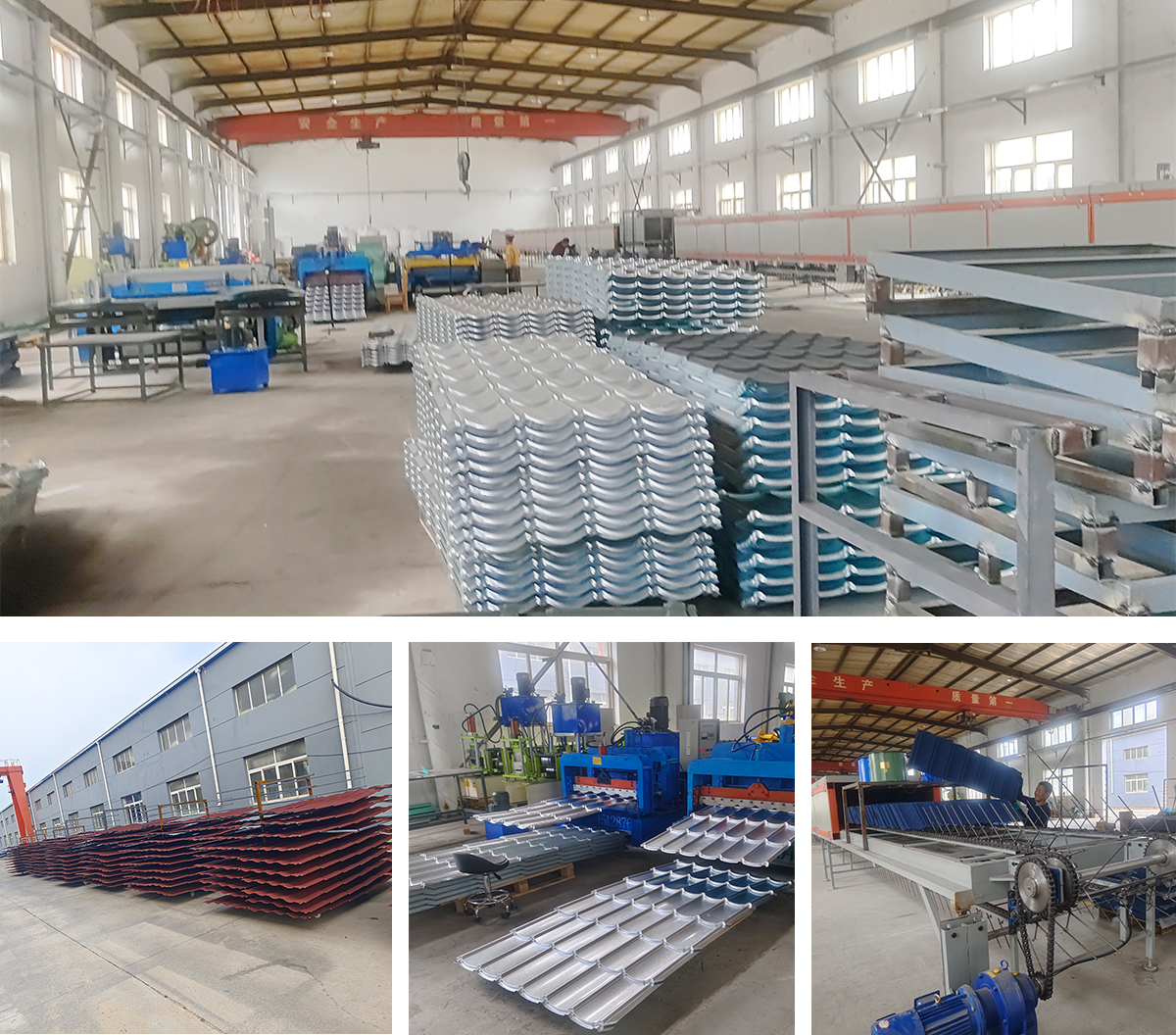 What materials do we use for producing 50 years warranty high-quality steel roofing sheets?
First, let's check the structures
Stone coated metal roofing tile is a kind of new concept of roofing materials that are sprayed with beautiful basalt sintered particles on an Alu-zinc alloy coated steel plate that has been treated with multiple protective films.
Stone coated metal roofing tile uses Alu-zinc alloy steel with multiple protective films as the substrate, pressed under the
mold with well-developed technology, combined with colorful basalt granules as the surface, to become the best roofing tile materials.
Stone coated metal roofingtile combines multiple protective films galvalume steel, which contains 55% of aluminum, together with the acrylic base layer, basalt granules layer, and also acrylic top layer, to become one multiple layers of roofing tile. It makes up the defects of other roofing materials such as PPGI sheets etc. Because of its long life, beautiful appearance, excellent durability, convenient installation, environment-friendly, economic, and easy overlapping construction as well, Stone coated metal roofing tiles enjoy great popularity worldwide.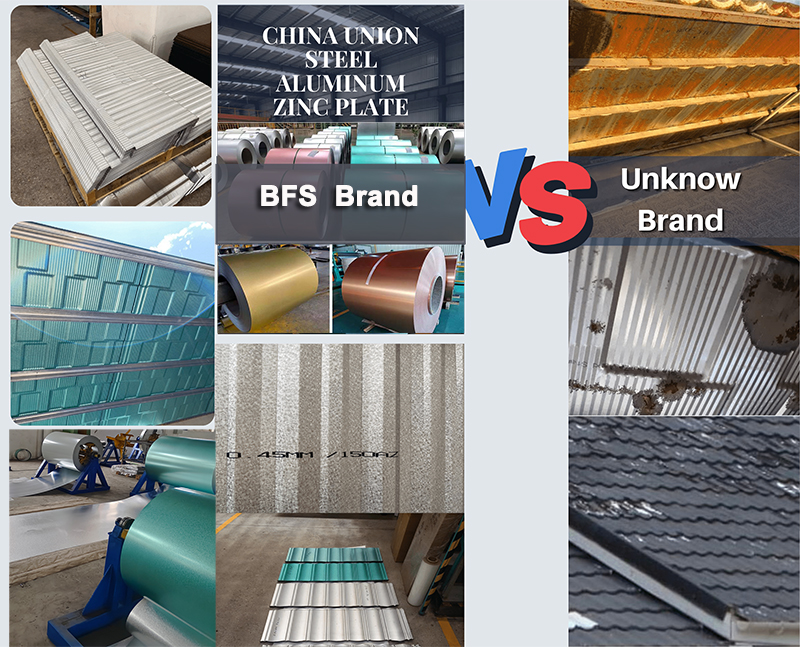 2. STONE CHIPS(No Color Fading)
All BFS roof tiles are coated with natural stone chips, volcanically formed, and taken from quarries in French. These coatings add natural beauty to the roof and a hard layer of protection from the weather. Refuse cheap dyed sand, BFS uses French CL high-temperature sintered colored stone granules. 800ºC sintered makes the color adhere well to the basalt, making the colors long last and don't fade even after 30 years of UV irradiation.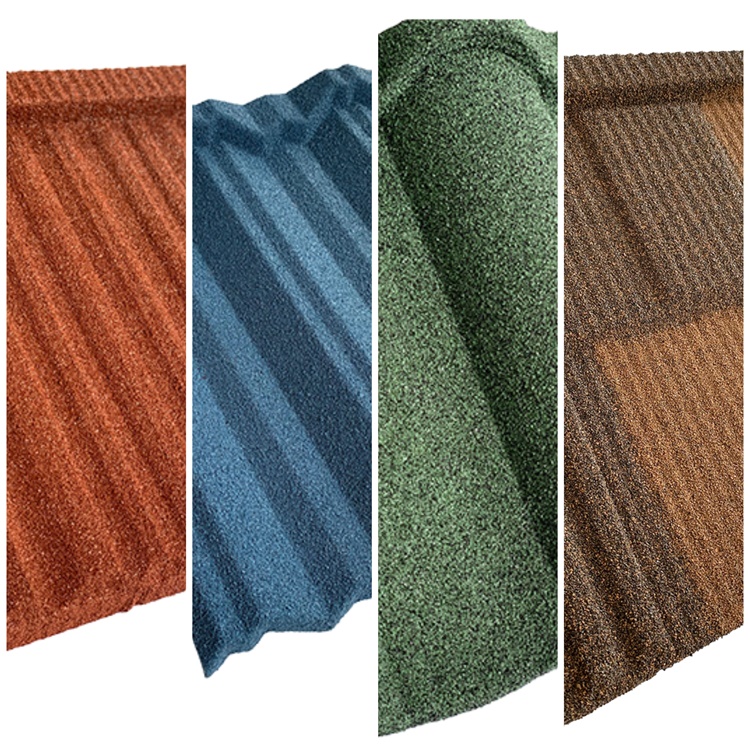 1. GALVALUME STEEL BASE(No Rusted)
Coating composition is 55% aluminum in weight ratio (80% surface volume ratio), 43.4% zinc, and 1.6% silicon. All BFS roof products are manufactured from a-zinc steel which has been shown in tests to last 6-9 times longer than ordinary galvanized steel roofing products. This is achieved by protecting the steel core with zinc, which is itself protected by an aluminum barrier.As a pioneer of using Alu-zinc steel, BFS has unrivaled experience in long-lasting steel roof tile manufacture.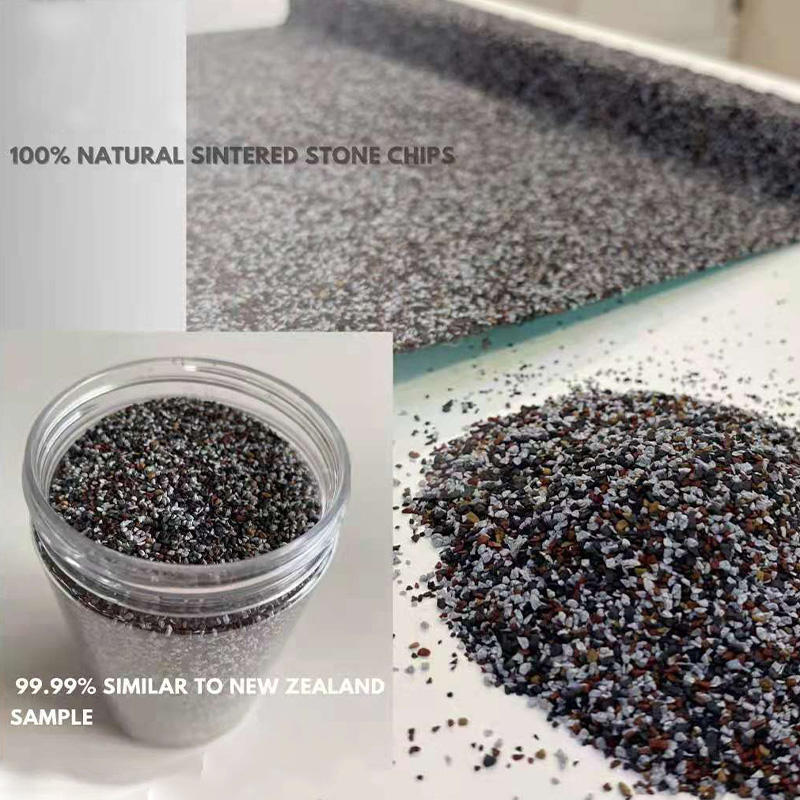 3. Pour Glue(No Sand Fall off)
All BFS roof tiles use high-quality acrylic resin glue produced by a professional glue factory, which is more viscous,and the colored sand sticks to it more evenly, and will not become piled up. And the technology for traditional spray glue will cause the granules to drop out and uneven color, we improve the technology to pour glue which could avoid the problem very well.Choose BFS, you don't need to worry about the granules dropping out.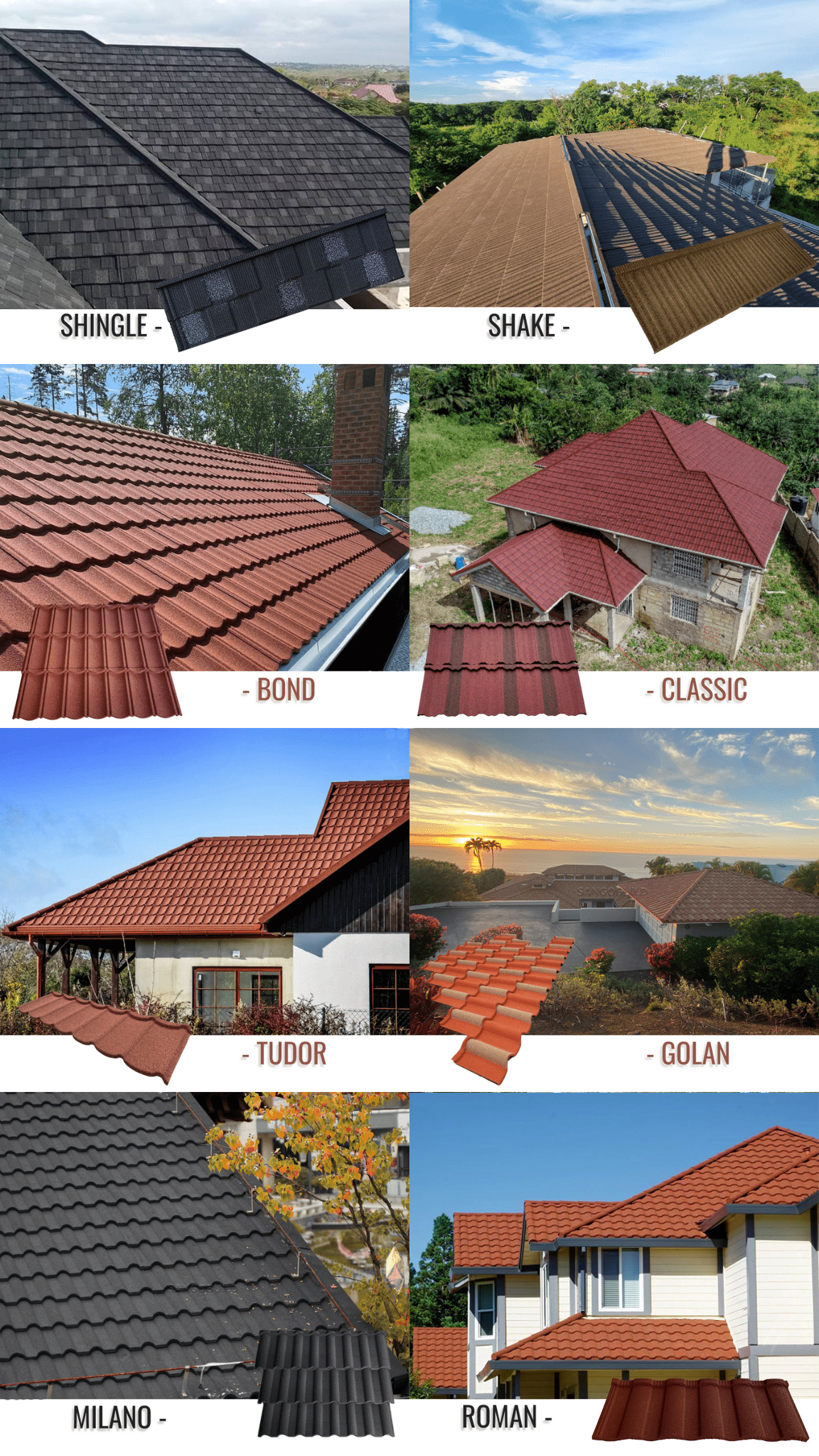 FAQ
Q: Are you a trading company or factory?
A: We are a professional roof tile manufacturer, focused on Metal Tile and Asphalt Shingles for 20 years.
Q: Can I get a sample to check the quality?
A: Yes, free sample is provided, you just need to pay for the postage and it will be refunded in your mass order.
Q: Can you produce the goods as the customer design?
A: Welcome to send us your design or sample, we will calculate and confirm as soon as possible.
Q: How long do you need for production?
A: Normally for 15-20 days.
Q: How long is the stone-coated tile's service time?
A: The aluminum-zinc steel plate is strong on the other building material. The glue spraying on the surface also adopts new technology. So our roof tiles can be used for more than 50 years.
Q: Will a Steel roof make my home hot in summer?
A: No. A properly vented steel roof system moves air both between the shingles and the underlying deck as well as moving air from vents under the decking. Heated air is allowed to dissipate through the ridge lines cooler air is drawn through eave vents.Reduced energy bills can result from airflow both under and over the decking.
Q: Can you walk on a steel roof?
A: Yes. Some care must be exercised while walking on the roof, but note that roofers walk all over the shingles during the
installation process.
Q: Is Stone coated metal roofing tile noisy?
A: No! The dead air space between Stone coated metal roofing Panel sand the roof decking combined with the stone coating dampens exterior noise even in a rainstorm.
Q: Is Stone coated metal roofing system Heavy?
A: Stone coated roofing tiles truly lightweight! Concrete and clay roofs can weigh up to 15 lbs per square foot! In fact, stone coated roof tile is even lighter than most high-grade asphalt roof shingles.
Q: Is stone metal roofing tile durability?
A: Yes. The average life of a non-metal roof is 17 years. Asphalt can require re-roofing every 10 to 20 years, often sooner. But a metal roofing system offers unmatched durability, lasting 2 to 3 times longer.
Q: How long does it take to install a steel roof?
A: Usually only a few days. The complexity of the building's roof scape is the primary factor in determining the time required. Complex roofs require more time than basic designs.
---
---
Write your message here and send it to us